Webster Vienna Private University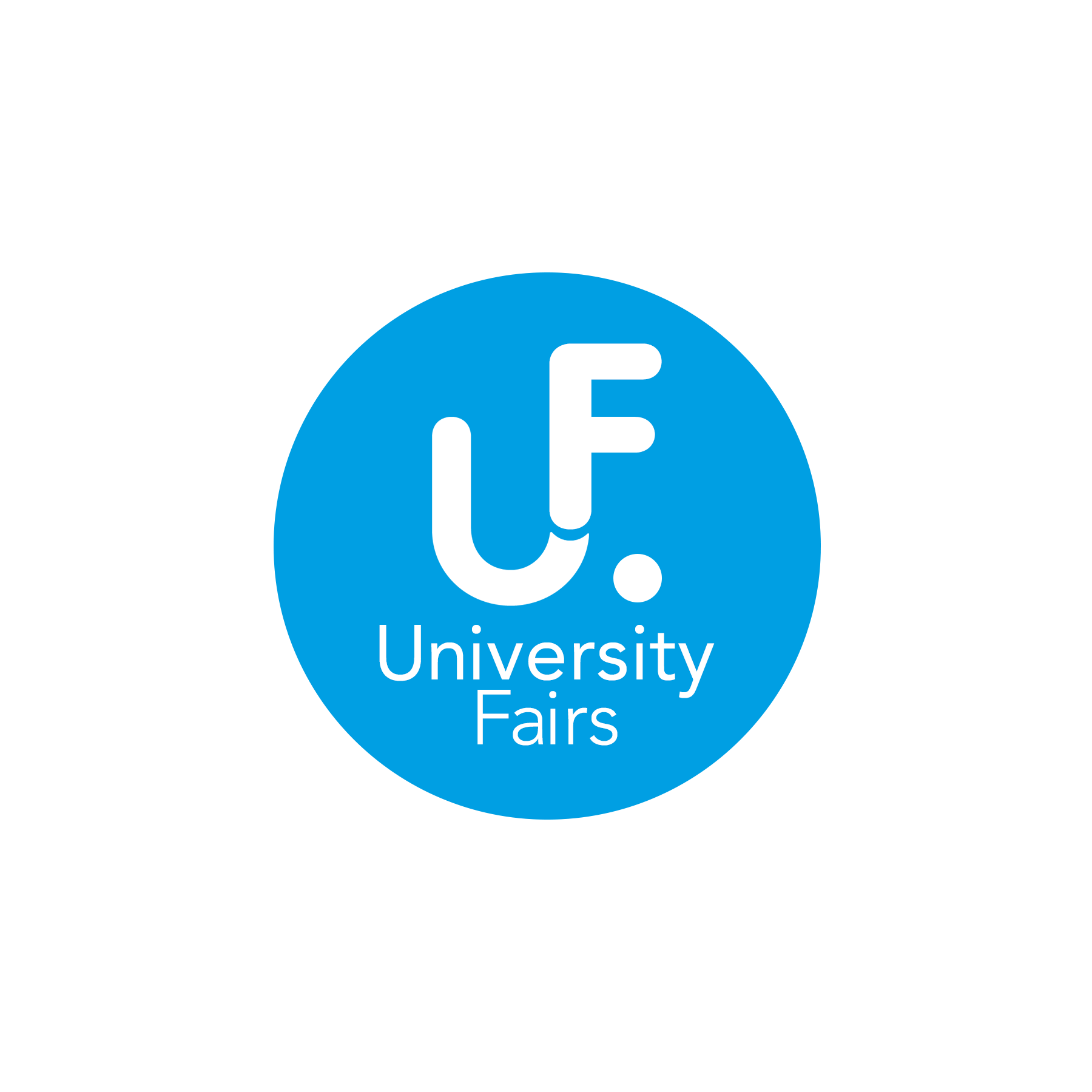 Tel :+431 269 92 930
Website :www.webster.ac.at
Webster University is an accredited American university with campuses in 7 countries on 3 continents: in Vienna, Austria, Shanghai, China, London, England, Leiden, the Netherlands, Geneva, Switzerland and Cha-Am and Bangkok, Thailand, with its main campus in St. Louis, the USA. Webster students have a chance to benefit from the international network by choosing to study at any of the campuses. The language of instruction across the network is English. Worldwide, Webster students come from over 130 different nations.
Webster University Vienna
Webster University Vienna has a student population of 500, representing over 70 different nations, studying in bachelor, master and MBA programs. Webster Vienna offers undergraduate majors in: Art and Visual Culture, Business and Management, Information Technology, International Relations, Media Communications and Psychology. Master's degrees are available in International Business, International Relations and Marketing. A Master of Arts in Counseling is planned to start 2010. MBA candidates can choose from a general MBA or an MBA with emphasis in: Finance, Human Resources Management, International Business, International Relations or in Marketing.
Accredited in the USA and in Austria
Webster Vienna holds US accreditation from the Higher Learning Commission (since 1925) and Austrian private university accreditation from the Austrian Ministry of Education (since 2001). The business programs are also accredited by FIBAA (Foundation for International Business Administration Accreditation) and ACBSP (The Association of Collegiate Business Schools and Programs).
Student Centered Education
The focus is on the individual student. Classes are limited to 20 - 25 students and the teaching is based on the American style, using project based assignments and case studies, encouraging discussions and interaction among students and teachers. The academically qualified professors are often also practitioners in their field of expertise and thus can bring the latest knowledge into the class room, making education practical and relevant. Each student is assigned an academic advisor and can design their academic program to suit their personal needs and goals. Students have access to services of the Career Development Center, and an active Alumni network provides worldwide international contacts for Webster graduates.
The modern Vienna campus is located on the banks of the Danube River, a 20 minute public transportation ride from the city center. Optional student housing is available in fully furnished off-campus student dormitories. The Student Council and Student Affairs Office organize activities on regular bases. Webster students also publish Vienna's major English language newspaper "The Vienna Review."
Admissions and Scholarships
There are five academic terms per year, allowing the students flexibility to begin their studies at a time suitable to them. Admission process is competitive and limited scholarships are awarded based on academic excellence and financial need, by an annual committee selection process. Students must be accepted for admission before they can apply for a Webster Vienna scholarship.
Facilities
Outside the classroom, students can write for Webster Vienna's student newspaper "The Vienna Review". The Vienna Review is Vienna's only English language newspaper, published ten times per year and with a circulation of about 10,000. Furthermore students can join the soccer team, be part of the student council, participate in community service activities, celebrate international holidays like Christmas, Ramadan and Chinese New Year, relax with friends in the student lounge and meet new people at student parties. These activities are organized by the Student Council in conjunction with the Student Affairs Office.
Webster University Vienna has a library with more than 7500 books, with emphasis on the academic areas of interest at Webster. In addition, several business magazines and newspapers are available. There is also an "online library" called Passports. Passports is available to all students and faculty. Over one hundred different databases give access to all major academic journals in the fields of study available at Webster's many campuses. Access is also provided to over 14000 books which can be read online, as well as all major English language newspapers and some foreign language newspapers.
The Vienna campus has four computer labs with modern workstations. The main lab is available for independent work and staffed by a lab assistant.
Webster Vienna's Career Development Center offers services such as personalized career advising, self assessment tests, visits from recruiters, and a seminar series on topics relating to the job market and professional development.
The Student Affairs Office can arrange for students to stay in off-campus student dorms each term. Each fully-furnished room is shared with another same-gender student, and the rent includes all utilities.
Fees
Estimated Academic Year (5 terms) costs for Undergraduates
Fixed Expenses: 13,950 EURO (Tuition - assuming ten (10) courses per the Academic year)
Estimated additional expenses:
Housing: €4,900
Meals (Meal Service not provided) €2,750
Local Transportation (based on monthly pass rate): €400
Books: €800
Applications
Webster University makes admissions decisions based on your likelihood of success in your studies. In order to do this, we need documentation regarding your prior educational record. Please be aware that we cannot make an admissions decision without all of the following documentation.
1. A completed application form.
2. A copy of the biographical page of your passport.
3. A non-refundable application fee: EURO 40. payable to Erste Bank AG, Bank Code 20111, Account No: 31003101197, Bank Identifier /Swift Code: GIBAATWW, International Bank Account Number (IBAN):AT472011131003101197. Please specify the name of the applicant when paying this fee. (The application fee can also be paid by credit card. more info on www.webster.ac.at)
4. Academic documents: Official documents must be sent directly from your school or university to the Vienna Office of Admissions
Official transcripts showing secondary school coursework and results of the past 3 years.
If your transcript does not show your date of graduation or degree conferral, you will also need to submit a certified copy of your secondary school diploma.
Transfer students must also include official transcripts of all university work.
5. Official literal translations of any non-English language academic documents (certified copies should be attached to the official literal translations).
6. A personal essay of 400 words. (Your admission essay should be a new, original work, written by you specifically for this application. It should demonstrate your writing ability, including good structure, correct use of grammar, the extent of your vocabulary etc. For example, you may choose to tell us about an event that was significant in your life, and how you have grown from it. You might prefer to write about a hobby, activity or cause that you are heavily involved in. Tell us why you feel strongly about it and how it affects your life. Or pick another topic that will provide a similar insight.)
7. A list of activities and achievements.
8. Recommendations from two teachers/professors. Your recommenders can either fill out the recommendation forms (downloadable here) and send them to us, or they can write us a recommendation letter based on the questions asked in the forms. If you choose to use the forms, please fill out and sign the top portion before giving them to your recommenders.
9. If you are a non-native speaker of English, you will need to submit official scores for the TOEFL (Test of English as a Foreign Language) or equivalent exam (e.g. IELTS Academic, Cambridge Certificate of Proficiency).
10. If you attended/are attending an international or U.S. high school, you will need to submit SAT (Scholastic Aptitude Test) scores. When requesting an official SAT score report to be sent to Webster Vienna, please mention our institution code: 9131. This code can also be used when requesting an AP score report to be sent to Webster Vienna. More detailed information on this requirement is below.
More info at www.webster.ac.at/vienna/w/pros_007.html.
Case Study
Name: Philipp Tomio
Country of origin: Austria
Programme: BA (International Relations), 2006
Overview
After study for a BA in International Relations Philipp Tomio went on to study at the Elliot school of International affairs at George Washington University with a Fulbright Scholarship.
Why did you choose Webster?
I chose Webster because of the uniquely international quality of its student body, faculty, and international relations program. Unlike other colleges and universities that promote international education and temporary study abroad experiences, Webster fosters a truly international, high-quality learning environment that reflects its diverse faculty and university community at large. Throughout the course of my undergraduate career, I have taken courses in many different subject areas relating to international relations, enriching my studies with seminar-style classes, policy simulations, case-related approaches, group presentations, and classic university lectures. In the final analysis, Webster's full-time and adjunct professors fuse a wealth of academic expertise with relevant, real-life, on-the-job experiences that significantly enriches one's academic program.
Please visit the following link for more student testimonials:
www.webster.ac.at/alumni/alumni_testimonials.html