Uppsala University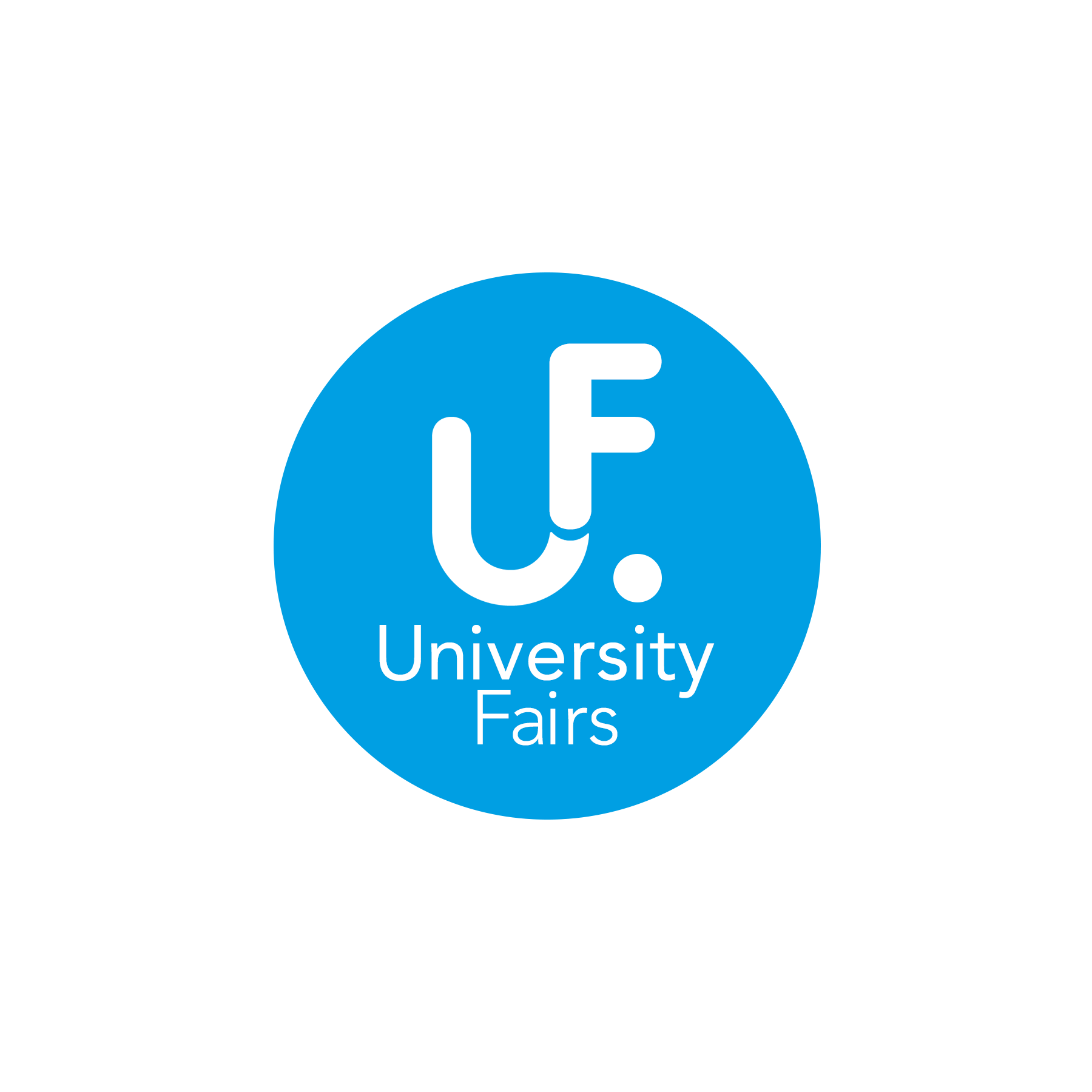 Tel :+46 (0)18 471 47 10
Website :www.uu.se/en/node652
Uppsala University is a well-known research university, ranked among the top 100 worldwide. Founded in 1477, UU is the oldest university in the Nordic countries.
As an Uppsala student you will obtain high-quality education and access to the very latest research findings. You are immersed in a vibrant cultural setting based on several centuries' traditions. The internationally recognized Master of Science Degree provides a qualification that is sought after in the international labour market and is also a good preparation for PhD studies.
UU boasts an international environment with excellent facilities including modern labs, wireless network access and extensive library collections and a relaxed study environment.
Uppsala has just about everything that a major city can offer in terms of sports and recreation. There are 13 student clubs ('Nations') that offer libraries, restaurants and facilities for many kinds of social and recreational activities, including large-scale celebrations.
Uppsala University offers a substantial number of master programmes taught in English. Last application date for master programmes is January 15th, 2011 for the 2011/2012 academic year. Our international master programmes begin only in the autumn.
Several famous scholars have worked at the University, amongst others Carl von Linné, Olof Rudbeck and Anders Celsius. Since 1901 six Nobel prizes have been award¬ed to researchers at Uppsala University. In December every year the new Nobel Laureates visit Uppsala University and give lectures open to the public. In addition, many well-known international guests visit Uppsala each year.
Uppsala University is also ranked among the most prominent universities in the world. Today research of high international quality is carried out in a wide range of scientific fields. The Univer¬sity offers research and education in theology, law, medicine (including health sciences, nursing, etc), pharmacy, the humanities, the social and behavioural sciences (including economic sciences), technology and natural sciences.
The University has around 40,000 students (nearly 3,000 at the doctoral level) and some 6,000 employees in 9 faculties and nearly 100 departments. About 50 first degree programmes are offered as well as about 2,000 single subject courses annually. No first degree programme is entirely taught in English but there are more than 20 master programmes taught in English.
Facilities
There is wireless internet access at all the University campus areas and at each campus there are also computer laboratories that you can use.
There is an International Buddy Programme arranged by the Student Union. Since Uppsala is a rather old city, with old traditions and lots of bureaucracy, you might find it very helpful to have a buddy to help you with your transition to Sweden. The buddies in the programme are both Swedish and international students that have been in Uppsala for at least a semester (most likely longer) and have already gone through this same transition. Their purpose is to help you settle in.
The thirteen Student Nations are clubs dating back to the 17th century. Each nation bears the name of a certain region in Sweden and historically it was a club for students from that region. You are free to choose which nation you want to join. At every nation there are also two international secretaries who will help you with any problem that might occur and who can provide you with infor¬mation about the activities at the nation.
Uppsala University Library consists of 14 subject libraries near various university departments. Your library card is common to all the libraries and you are free to use all the facilities.
The Language Workshop is open to all students at Uppsala University who want help with their oral or written presentations.
Uppsala University does not have "university housing" as is common in many places outside Sweden. Student housing is provided by a number of private companies. It should be said that it will take a lot of work on your behalf to secure housing. The university departments sometimes help students with applying for housing. If accepted to a master programme you will receive information on how to look for housing.
Fees
Studying at Swedish universities is free of charge for students who are citizens of the EU/EEA or Switzerland. However, students who are not citizens of the EU/EEA or Switzerland will be liable to pay tuition fees for courses and programmes at Swedish universities. The tuition fees for the master programmes at Uppsala University vary between SEK 90,000-135,000 per academic year. Students who are not citizens of the EU/EEA will also be subject to an application fee. The application fee to Swedish universities is SEK 900.
All students must be able to pay for personal living expenses, course books, insurance, etc. in Sweden. For non-EU-students, evidence that you can support yourself financially will be required when applying for a student visa/resident permit. Guest students from outside EU/EAA must have at least 7 300 SEK a month at their disposal for 10 months a year in order to get at residence permit for studies.
Uppsala University offers a few scholarships to cover tuition fees to non-EU/EEA students. The Swedish Institute also administers scholarships.
>> More about Tuition Fees and scholarships for non EU/EEA citizens
>> More about fees at the national application data base
>> Financial Aspects in detail from the Swedish Migration Board
Applications
Applying to a master programme, please see the checklist on our webpage. The checklist in presented in short below:
First check to see if you meet up all of the requirements that your selected programme has specified and the minimum requirements specified below.
Create an account on.studera.nu ,the application website for all Swedish universities, using an active e-mail account. Only ONE account can be created.
Apply to maximum 4 programmes in the priority of your choices on studera.nu after the application opens on December 1st but before the application closes on January 15th.
The minimum requirement is:
A Bachelor's degree (equivalent to a Swedish "Kandidatexamen" 180 credits, i.e. approximately equivalent to a bachelor's degree at a British university) from an internationally recognized university.
Proof of skills in English to a level corresponding to English B in the Swedish secondary school. This is normally attested by means of an internationally recognized test with the following minimum scores:

TOEFL: mark 4.0 in the written test and a total score of 550 (paper-based test); mark 4.0 in essay writing and a total score of 213 (computer-based); mark 17 in the written test and a total score of 79 (Internet-based).
IELTS: An overall mark of 6.0 and no section below 5.0.
Cambridge: CAE, CPE.
Link to application website: www.studera.nu
Link to checklist: www.uu.se/en/node299
Case Study
Name: Andrei Baikov
Age: 24
Country of origin: Russia / Estonia
Programme: Masters of Biotechnology
Overview
Born in St. Petersburg and raised in a small village in south of Estonia Andrei Baikov, 24, is already familiar with the fact of being somewhat international. When finishing up his studies at Tartu University in a double major undergraduate in biology and gene technology he wanted to do his post graduation, Master of Science, abroad. After a lot of consideration and comparisons between several European universities Uppsala University was the one he chose.
According to Andrei the biotechnology courses at Uppsala University are of high standard and especially enjoyed one of his courses called Protein engineering.
'It was a very challenging but interesting course and the class also had coffee together with the course supervisors every day during labs, he says and smiles. It is such a friendly study environment here in Sweden he continues. Not only among students but teachers always have time to help you, even outside class hours if needed.'
Compared to many other countries Uppsala University offers more seminars, presentations and group tasks for students, just to improve the communication among students and teachers. Andrei also likes the idea to improve your learning by thinking yourself rather than just reading the course books.
Andrei lives in an international corridor in Flogsta and loves every minute of it.
'There's so much to do in Uppsala and you meet a lot of new people, especially other international students. At Tartu University there aren't that many international students, but here I've gotten to know people from all over the world he says.'
Andrei feels very lucky to have made such a network of friends from pretty much every continent and is sure that is a mutual opinion among the other international students. In your spare time Uppsala has much to offer. Whatever a student would like to do you can do in Uppsala.
Andrei is about to finish his Master of Science by writing his masters thesis. He mostly would like the opportunity to do it at a biotechnology company in Uppsala where he can use both his biotechnology knowledge as much as the business.
'I like Uppsala very much and would like to continue working here after my graduation. At least for a couple of years, then I want to work somewhere else in the world before I probably should settle down back in Estonia he says. Get a family and so, you know, he continues with a laugh.'