Universiti Teknologi Malaysia (UTM)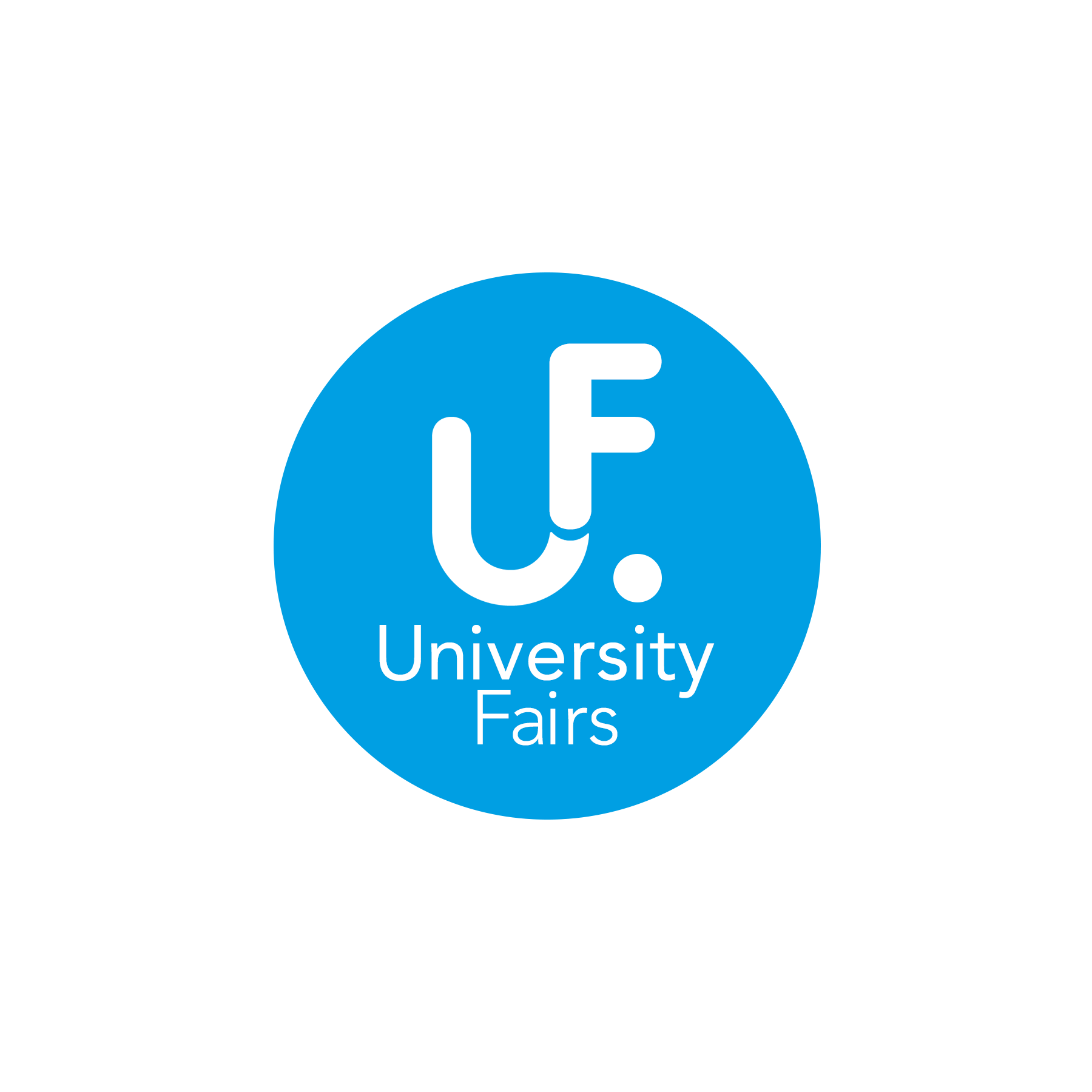 Tel :+6075530463/0464
Website :www.utm.my
Since its establishment as a technical school in 1904 and finally a full-fledged university in 1975, Universiti Teknologi Malaysia (UTM) has played a pivotal role over the years as the nation's largest contributor of technical and professional workforce. Regarded as Malaysia's premier institution in engineering, science and technology, UTM is committed to be an excellent innovation-driven and graduate-focused research university. With its mission to harness innovative human capital, UTM remains resilient as an institution which consistently engages in intensive-based research with innovation permeating across all dimensions amidst a vibrant knowledge culture and fertile intellectual ecosystem.
UTM's main campus is situated in Johor Bahru and its International Campus is situated in the heart of Kuala Lumpur, the capital city of Malaysia. With a strength of 2,337 academic staff, of which 200 are foreign graduate faculty members, UTM continuously strives to develop and enhance quality academic and professional programmes of international standard and global recognition. UTM has more than 20,000 students on its main campus in Johor and more than 4,500 in its Kuala Lumpur International Campus. The student population consists, among others, 3,000 foreign students and 9,000 postgraduate students.
What Makes Us Special?
Through its reputation for innovative education and cutting edge research expedited by committed, dedicated and top-notch faculty members with broad international exposure, UTM is proud to be the nation's main contributor of R&D based Intellectual Property, proven by its track record as the three-time winner of the National Intellectual Property Award for the year 2006, 2009 and 2010. As a graduate-focused university, more innovative research based postgraduate programmes are offered and more attractive and varied modes of PhD programmes are implemented such as PhD by Publication, Industry-based Doctoral Degrees, PhD by Fast Track and Double/Dual Doctoral Degrees. Currently, UTM has the highest number of postgraduate students in engineering, science and technology in the country, of which 2000 are pursuing their PhD.
In addition, with 11 Research Alliances and countless research groups, UTM embarks on intensive research while actively collaborating with renowned universities across the globe such as Harvard University, University of Oxford, University of Cambridge, Imperial College London, Massachusetts Institute of Technology and Tokyo University, to name a few. UTM also has many centres of excellence and world class laboratories such as the Institute of Environmental & Water Resource Management, Ibnu Sina Institute of Fundamental Science, Chemical Engineering Pilot Plant, Aeronautics Engineering Laboratory, Wireless Communication Centre and the Centre for Artificial Intelligence and Robotics, to name a few.
Programme Outline
UTM offers a wide range of more than 160 programmes at the following faculties:
Faculty of Civil Engineering
Faculty of Electrical Engineering
Faculty of Mechanical Engineering
Faculty of Chemical Engineering
Faculty of Petroleum and Renewable Energy Engineering
Faculty of Biomedical and Health Science Engineering
Faculty of Geoinformation & Real Estate
Faculty of Computer Science & Information System
Faculty of Science
Faculty of Built Environment
Faculty of Bioscience & Bioengineering
Faculty of Education
Faculty of Management & Human Resource Development
Faculty of Islamic Civilization
Language Academy
Malaysia-Japan International Institute of Technology (MJIIT)
UTM Razak School of Engineering & Advanced Technology
UTM Advanced Informatics School
UTM International Business School
UTM Perdana School of Innovation and Technology Policy
School of Graduate Studies
All programmes are recognised by the Ministry of Higher Education Malaysia and all professional programmes are fully accredited by the respective professional bodies such as the Board of Engineers Malaysia (BEM), Institution of Surveyors Malaysia (ISM), Malaysian Institute of Architects (PAM) and the Washington Accord.
Facilities
Academic Support Services for Students
Various academic support services for students are available at the university including:
A ISO19002 certified library with probably the most comprehensive collection of science and technology materials and up-to-date electronic databases
The Centre for Information and Communication Technology (CICT) which has the largest computer hall in the country supporting more than 2,000 internet connected computers available in open-access computer laboratories throughout campus
Fully air-conditioned lecture halls and tutorial rooms
Well-equipped engineering and science laboratories and workshops as well as digital language laboratories.
Support Services for Students
Other student support services include the following:
On-campus accommodation for about 20,000 students and 200 units of family apartments for married students.
The Health Centre which offers a wide range of medical and dental services, including outpatient, minor surgery, examination and isolation wards for special medical attention
A sports complex that comes complete with sports facilities; football fields, running track, olympic-sized swimming and diving pools and games courts for all types of sports as well as equine centre, archery, wall climbing and water-sports.
The office of Student Affairs which acts as a one-stop agency for services related to health, accommodation, financial aid, students' social and recreational activities, general welfare and more.
The University's Student Support Service Unit which offers professional advice on career prospects and Counselling.
50 eatery outlets across campus including air-conditioned restaurants, cafeterias, fast-food restaurants, sidewalk cafés and open-air hawker-style cafés selling a variety of local and international cuisines
Transportation services for students to commute from their on-campus residential colleges to class
A bank with more than 10 ATMs operating on campus
The International Student Centre (ISC) provides support to facilitate immigration requirements, social integration, lodging and recreational facilities, general welfare and security concerns for international students.
Fees
Undergraduate Studies
Bachelors
| | |
| --- | --- |
| Programmes | Tuition Fee* (MYR) |
| Technology/ Engineering/ Architecture | MYR 9,072/year |
| Science/ Computer Science/ Education | MYR 8,872 /year |
| Management/ Social Science | MYR 8,572/year |
Graduate Studies
Masters
Programmes

Tuition Fee* (MYR)

Taught Course

MYR 7,500/ year

Taught and Research

( Mixed mode)

MYR 7,500/ year

Research

MYR 7,600/ year
Doctor of Philosophy
| | |
| --- | --- |
| Programmes | Tuition Fee* (MYR) |
| Research | MYR 7,500/ year |
* - fee does not include Personal bond and medical check-up
- UTM reserved the right to change the tuition fees without prior notice
Cost of living
The cost of living in Malaysia is lower than most developing countries. On top of the tuition fees, students will need to plan carefully to have sufficient money to cover accommodation, food, books, travel, entertainment, telephone and other associated expenses study in Johor Bahru and Kuala Lumpur.
On campus accommodation (twin sharing) and other expenses are estimated between RM800-RM1000 per person per month (or USD250-USD312). This includes room, books, food, personal expenditure and travel within Johor Bahru. Cost will vary depending on personal requirement and lifestyle.
Examples of Malaysian Living Costs
MYR

USD*

University Accommodation

(twin sharing)

MYR 200 per month

USD 62.50

Cost per meal

MYR 6-10

USD1.9 – USD3.1

Books

MYR 500-700 per year

USD140-200/year

Big Mac Burger

MYR 7

USD 2.2

1 can of Soft Drink (325ml)

MYR 1.50

USD0.50

Movie Ticket

MYR 8-12

USD 2.50 -3.50

Broadband wireless

MYR 40 per month

USD 12

Hair cut

MYR 8

USD 2.5
* At time of printing USD1=MYR3.2
Applications
Undergraduate
The application forms can be obtained directly from Universiti Teknologi Malaysia (UTM) by writing or faxing to us. The forms can also be downloaded from the UTM website at www.utm.my/admissionutm. Application for admission can be made at anytime. However, enrolments for new students normally take place in September (Semester 1). Application forms should be submitted 3 months before the beginning of the semester.
Provide the required documents
In processing your application for admission, please include the following documents:
A completed application form;
Certified copy of certificates/diploma;
Certified copy of official and complete academic transcripts from each school or college or university previously attended;
Certified copy of your birth certificate and passport;
Proof of your ability in the English language; e.g. IELTS or TOEFL.
Proof of having sufficient fund for tuition fee and personal living costs;
Application fee of RM80.00/USD30.00 for international candidates, payable to Bendahari UTM; (By Cheque/Bank Draft/ Cashier Order)
Two passport-sized photographs
Postgraduate
All application must be made online at the School of Graduate Studies' Office official website (www.sps.utm.my)
Upload online or mail copies of degree/ diploma/ certificate/ transcript/ identity card/ passport, 2 passport size photo, research proposal ( for research applicants only)
Upload TOEFL PB 550/IBT 79/CBT 213 or IELTS (Academic) Band Score 6 certificate
Application fee USD30:
- By Cash in MYR only at School of Graduate Studies Office, UTM
- By Cheque/ bank draft payable to Bendahari UTM a/c no. 0118-0000002-05-4
- By electronic funds transfer Bank swift code: CINNMYKL , Bank: CIMB Bank Berhad
Case Study
Name: Ms Aigul Imadildayeva
Country: Kazakhstan
Age: 25
Programme: Master of Science (IT management)
Year of graduation: 2010
Overview
Graduating from one of the best universities in my country, I decided to pursue my master degree in IT not only because it is a passion of my life, but also because I believe that this profession is applicable everywhere in life, and having a master degree in IT will allow me to have a wide range of career opportunities starting from financial and technological sectors of the countries to scientific research laboratories around the world. Therefore, I decided to apply to Universiti Teknologi Malaysia (UTM). Lively, wide-ranging IT discipline taught in a highly-ranked department by nationally and internationally known computer science (CS) is the discipline I wanted to explore at UTM, where the traditional core areas of CS are well-represented, as well as newly developing areas. UTM is one of the Malaysia's leading universities with its upgraded to up to date laboratories is exactly what I wanted from my master degree. At that time I wanted to find practical and applicable ways of CS instead of studying pure science, and that was exactly what UTM offered to me.
The staff at UTM was experienced and knowledgeable and was able to answer most or all of my questions. The lecturers are all experts in their fields and really approachable. They have explained things much more clearly because of the techniques they have used and I found myself understanding things rather than just remembering them. The vet course at UTM is amazing. I absolutely love how practical it is. I had a chance to do much more theoretical courses in addition than I have been planning! There are plenty of teaching centres with vast numbers of computers available. You will always be able to find a computer to use. Now I can see the benefit from the University by pursuing a master degree at the finest department of CS.
UTM has a really big campus which is surrounded with beautiful nature. The campus is divided into the girls' block and boys' block, which made my life really comfortable over there. I lived in an on-campus private house with 8 rooms (1 room per student) at UTM campus, which was a really safe place with brilliant location. My room was a good size, and it had all the necessary things for living and studying. The price of the hostel is really affordable for students. My campus provided me with tennis court, big sport area which included fitness halls and playing rooms. Not only was there proper training with a proper coach, there was post-training hanging out and eating in the finest cafeterias. For your first year I would recommend staying in the campus hostel - more people = more fun and you never know who you might meet!