The Hague University of Applied Sciences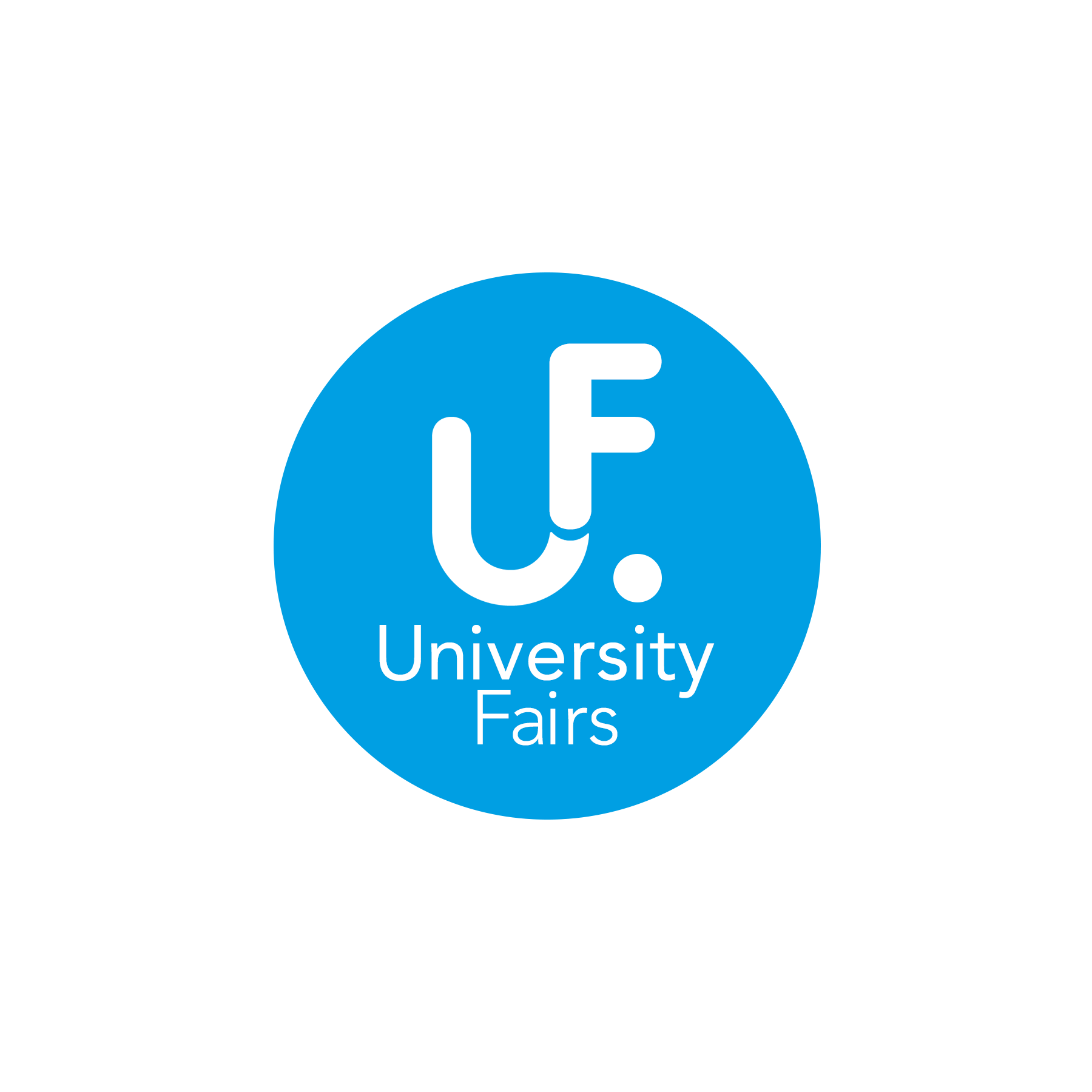 Tel :+31 70 445 8545
Website :www.thehagueuniversity.nl
The Hague University of Applied Sciences is located in the international city of The Hague, in Holland. The Hague, the working and legal capitol of the Netherlands is also one of the greenest cities in Europe, buzzing with activity and richly endowed with recreational facilities. It is an exciting place to live and work and an excellent environment in which to study. With a more than lively nightlife, fair-priced eateries, the only official "Chinatown" in the Netherlands, and the Scheveningen beach, it lends itself as the perfect place to focus on an international study-abroad experience.
Our institution has approximately 20,000 students and more than 135 different nationalities in one building. That makes us one of the most international universities in Holland. Our 50 programmes range from engineering to business. We run a variety of programmes in English at bachelors (8 in English) and masters (5 in English) levels, see below. The university prides itself on its caring atmosphere for students and its high standards of education. Our facilities include: housing, sports, restaurants, international student unions, library, and international office.
International Programmes
The undergraduate bachelor studies range from 3-4 years; the graduate master studies have a duration of 12-13 months.
Bachelor Programmes:
European Studies (ES)
Industrial Design Engineering (IDE)
International Communication Management (ICM)
International Business and Management Studies (IBMS)
Process and Food Technology (PFT)
Law( International & European (Law)
Public Management (PM)
Safety and Security Management Studies (SSMS)
Master Programmes:
Master of Business Administration (MBA)
Master in Accounting and Controlling (MAAC)
Master in International Communication Management (MICM)
Master in European Law and Policy (MAELP)
Master in Communication (MCOMM)
Facilities
Food and beverages
On our campuses you will find various restaurants. The offered products can vary between the different restaurants. Besides the restaurants there are also food & beverage vending machines available on every floor.
ICT-facilities
It's a good idea to have your own personal computer, if you're going to be studying here. But logging on is easy at The Hague University. Whatever your subject, we have the specific programmes that you will need throughout your study programme. All of our computers have basic Microsoft Office installed, which you can use for free.
Information centre/ international Office
You can find out all you need to know about studying at The Hague University at our Information Centre and international Office. It's easy to find, located at the heart of the building.
Starting a new study programme can be a daunting prospect and we're here to help make it easier. Come along to the Information Centre and we will answer any specific questions you may have – on admission, registration, finances, shorter courses, or any other study-related topics.
Library
As a student, you have access to all the resources and services of our central library. You can delve into our wide collection of books, magazines, dissertations and electronic data resources.
Sports
If you're the sporty type, you'll have lots of opportunities to stay active on campus. Our Sports Office at The Hague University organises a wide range of sporting activities to keep you fit during your studies.
Study coaching
Our student counsellors provide all-round confidential support – whether it's study or financial advice or a personal issue. Our services include:
Providing help, advice and support
Supplying information on educational and study matters
Advising on student finance and funding arrangements
Mediating between teachers and students to solve study problems
Fees
Bachelor programmes
EU-students: €1,672 / per year
Non-EU students: €7,500 / per year
Master programmes
Master of Business Administration (MBA): €17,750
Master in Accounting and Controlling (MAAC): €16,500
Master in International Communication Management (MICM): €15.000
Master in European Law and Policy (MAELP): €9,700
Master in Communication (MCOMM): €16.500
Accommodation costs
Prices generally vary between €2,000 and €3,500 per semester.
Living costs
A typical student spends €500 to €600 per month.
Applications
Application process for bachelor programmes
Step 1: Apply for enrolment via Studielink
All prospective students have to apply for enrolment via Studielink. Non Dutch students please make use of the instructions to help you get through the Studielink questions step by step.
Applicants from China, Vietnam, Indonesia, Russia, Korea, Iran, Slovakia, the UK, Romania and Bulgaria.
Students from China, Vietnam, Indonesia, Russia, Korea, Iran, Slovakia, the UK, Romania and Bulgaria are advised to apply through one of our agents. The Hague University pays a fee to agents for their services. The agents can also charge a fee to students for services they offer. The costs depend on the services offered by the agent and differ from country to country.
In Studielink you will be asked if you are registering through an agent. If so, steps 2 and 3 will be taken care of by your agent.
* Attention: Agents must use the e-mail address of prospective students to apply for enrolment! Agents should not use their own e-mail address!
Step 2: Students who are in the possession of a non Dutch diploma
Please send us the following items:
A clear copy of your passport showing personal data and expiry date
A clear copy of the diplomas/certificate(s) and certified English translations*
Accompanying diploma scores/grades per subject/discipline (in English)
Proof of command of the English language
A clear copy of your residence permit (if applicable)
An interview may be part of the application procedure.
* If the diploma/certificate giving access to the programme is not yet in your possession, you must send us a statement from your school, in the Dutch, English, German or French language, where the name of the diploma and the expected date of graduation is stated. We can then check in advance if you could qualify and if it is appropriate to start and facilitate your application for the programme.
For more information, please consult our website www.thehagueuniversity.nl
Step 3: Offer of student position
After you have applied for enrolment in Studielink and the Enrolment Centre has received the required documents, you will be informed on your eligibility to the programme of your choice within 2 week's time. Please note that if the Enrolment Centre is not able to value and/or verify your diploma it will take longer before you receive information on your eligibility.
When you meet the eligibility requirements you will receive a so-called offer of student position (letter of acceptance) from the Enrolment Centre by letter and your Studielink email address.
Step 4: Enrolment
In June/July you will receive an enrolment package from our Enrolment Centre. This will contain information on the payment of the tuition fees. Please note: if you have applied through an agent, the package will be sent to the agent's office.
If your diploma was issued outside the European Union, you will always need to show your original diploma and grades list upon arrival at the Enrolment Centre. If you fail to do this, you can not be enrolled.
For diplomas issued in the European Union, we accept certified copies of the diploma and grades list. However, if there is any doubt about the validity of your diploma, we may ask you to show your original diploma and grades list.
Deadline for registration
Students who need a provisional residence permit to enter the Netherlands (see above) can apply until May 15th. This date is set to allow The Hague University to process the visa-application before September 1st. Students who do not need an entry-visa can apply until September 1st.
Withdrawal procedure
Should you wish to withdraw your enrolment application, you must let us know via Studielink before September 1st at the latest. Any refund of tuition fees transferred to us is only possible until then. If you fail to meet this date, you will be charged for a part of the tuition fees.
Application requirements
Diploma requirements
The entrance requirements of the programme varies, please consult our website for more information.
The Hague University does not charge any fees for the year to prospective students for diploma-comparison and evaluation of language skills.
English language skills
In case you do not hold an English secondary school diploma (diploma granted in a non EEA country) or you have not taken English as an exam subject (diploma granted in the EEA) prior to your enrolment for an English Bachelor programme, you must show an IELTS or TOEFL test. Contrary to what Studielink tells you, you have to register for this test yourself.
An IELTS or TOEFL test is valid for two years. The test must be valid at the start of the academic year.
Please note that The Hague University of Applied does not accept Institutional TOEFL scores.
Visa and residence permit
Please consult our website for all information concerning visas and residence permits.
Code of conduct
The Hague University has signed the Dutch higher education "Code of Conduct for International Students". This means that The Hague University provides transparency to students by offering information on application, tuition fees, agents, communication, etc.
Application process for master programmes
To apply, download and complete the application form:
You need to print it, complete it, sign it and send it, along with copies of the requested documents, to our International Office.
You'll need to send us:
a completed application form
a copy of your passport (valid for the entire period of the study)
2 passport-sized, recent colour photographs
your certified translated or official copy of your higher education degree
your certified translated or official copy of study record (grade transcript)
a Curriculum Vitae/Resume
TOEFL/IELTS score
a copy of your Dutch residence permit (if applicable)
If you are an EU national, we need to receive your application at least 2 months before your course begins. If you are an non-EU national, we need it at before June 15th. (to allow time for visas and residence permits).
As soon as we receive your application form, the course managers will decide whether or not to admit you. You might be asked to an interview or pass an English language test.
If you're successful, we'll send you a letter of acceptance, with information about financial arrangements and how to find a suitable business or organisation for your project work.
Visas and residence permits
Many non-European Union students that want to stay in The Netherlands to study need an MVV (Provisional Residence Permit).
You don't need an MVV (provisional residence permit) if you come from: member states of the EU or EEA, Iceland, Norway and Liechtenstein, the USA, Australia, New Zealand, Canada, Japan, Switzerland, South Korea or Monaco.
If you need an MVV, you have to apply for the provisional residence permit through the International Office of The Hague University. More information on the process will be made available to you in the guide that you will receive together with your letter of acceptance.
If you live outside the European Union, Iceland, Norway and Switzerland you'll also need to apply for a residence permit when you get to The Netherlands. We'll send you more about this nearer the time.
Application requirements
Again, the specific requirements for each programme are slightly different (please consult our website, to check what they are). Generally, you'll need a good undergraduate degree, or a few years of professional experience.
Case Study
Name: Pedro Kuijt Rumayor
Country of origin: Mexico
Age: 20
Programme: BA International Business & Management Studies
Overview
Just a year into the IBMS programme, Mexican student Pedro Kuijt Rumayor is so convinced he has made the right decision that he's now helping others to do the same.
Global perspective
Pedro embarked upon the International Business & Management Studies (IBMS) programme at The Hague University (THU) in August 2007 and will graduate in 2011. He chose this programme because business and finance, particularly in the current global perspective, have always interested him and he's fascinated by different cultures and languages. "I knew I wanted to study abroad. While researching my options on the Internet, I came across the IBMS programme and it fired my interest. A THU delegation happened to be at a student fair in Monterrey at the time so I went along to learn more and decided it was what I wanted."
More demanding
He expects this programme to prepare him for an upper- or middle-management position in an international corporation or non-governmental organization. Pedro has long harboured a desire to work for an NGO: "Because they are less profit oriented they can be more focused on helping society, by defending human rights, for example." He plans to return to his native Mexico eventually, but not immediately after graduating. "I'll probably go for my Master's first, maybe in the Netherlands, maybe not. I'd also like to gain a few years' international experience. Employers nowadays demand more than just a business degree; they want candidates with experience and the broader perspective that comes with having worked in different companies and countries."
Expectations
But first there's a matter of three more years in the IBMS programme. "THU has thoroughly fulfilled my expectations," he enthuses. "It promoted itself online and at the fair as a modern university with an international character and this has certainly proved to be the case; so many nationalities and cultures are represented. Everybody is here for the same reason and we are generally like-minded. I've made good friends with people from Germany, Chile, Brazil, Bulgaria and Thailand. And it's not just the students – the same applies to the teaching staff. They also come from many different backgrounds and the level of tuition is good. It's great to get such a mix in the same classroom and share all our ideas and perspectives."