LCC International University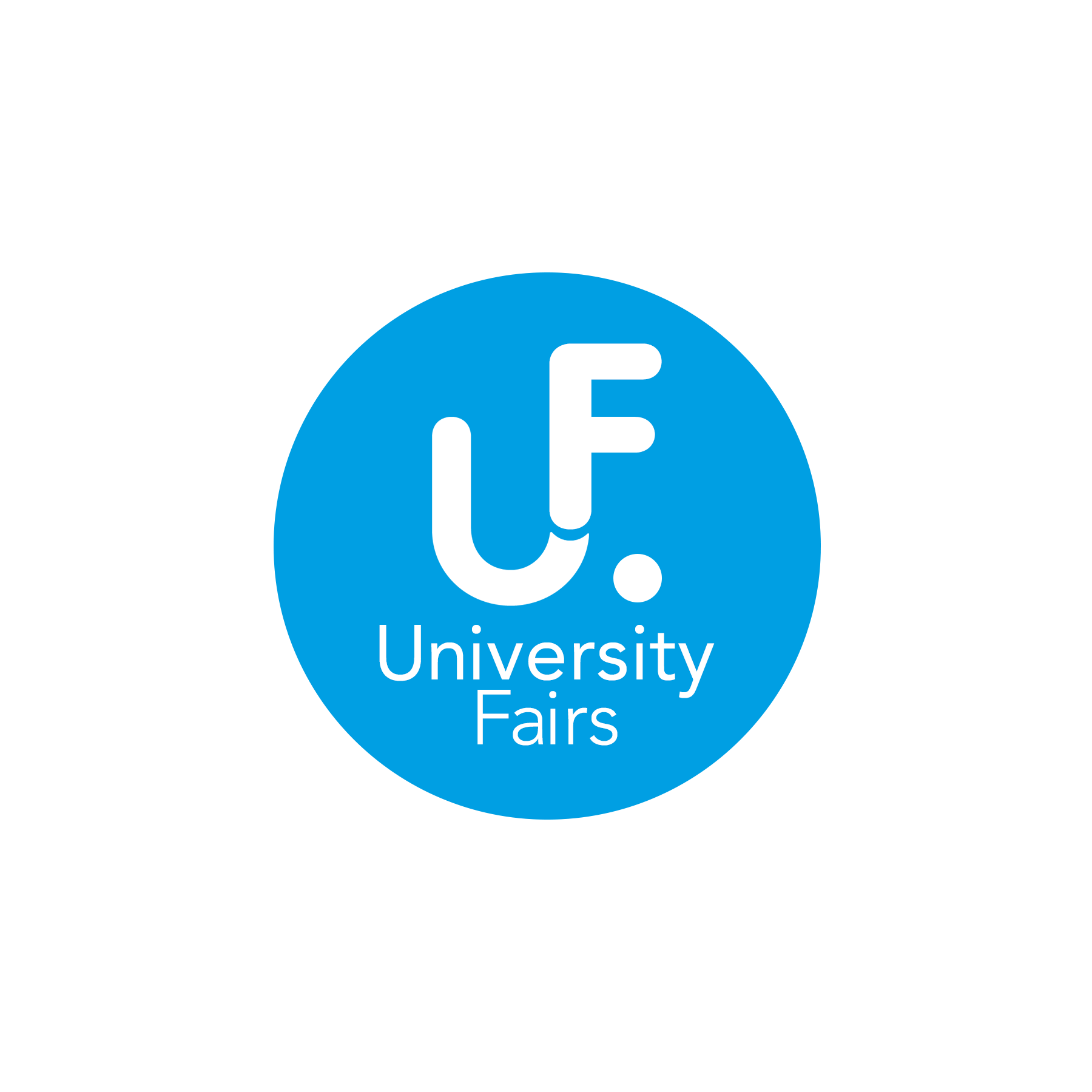 Tel :+370 46 310460
Website :www.lcc.lt
LCC International University is a nationally and internationally recognized liberal arts institution in the city of Klaipėda, Lithuania. Established in 1991 by a joint venture of Lithuanian, Canadian and American foundations, LCC has distinguished itself in the region by offering a unique, future-oriented style of education and an interactive academic environment. University has proven to prepare students for success in the 21st century environment as professionals and global citizens.
Programs of Study
Students at LCC International University enroll in four bachelor programs of study: Business Administration, English Language and Literature, Psychology and Theology. LCC is also pleased to offer a Master degree in Teaching English to Speakers of Other Languages (TESOL).
In addition to their major, students can also select one additional module. A module outside the major is a cluster of 4 courses with a common set of outcomes. This module allows students to add depth of knowledge in an area of interest that might complement their major as they move out into a career or on to graduate school. The following modules are offered in these departments:
Business Administration Department
Economics, Marketing, Communications
English Language and Literature Department
Translation/Interpretation, Teaching, Literature, Communications
Theology and Philosophy Department
Faith and Culture, Biblical Studies, Philosophy/Politics/Economics, Theological Studies
Social Sciences Department
Psychology, Sociology, Conflict Studies
Lithuanian Studies Department
Lithuanian Studies, Lithuanian as a Foreign Language
Education Philosophy
LCC students study more than just the theories and skills of their major program. All students take courses that cover the central subject areas of a liberal arts education. These courses develop the student's basic understanding of what it means to be a good citizen. They also address student competencies which identify core values that LCC expects its graduates to leave with:
critical thinking
conflict transformation
multicultural perspective
effective communication
servant leadership
multidisciplinary knowledge
community building
University Community
Current student enrollment is 650, who come from 27 countries of the world. Students are taught in English by professors from North America and Europe. As a truly international university, LCC has a long history of exchange programs. Each semester LCC hosts around 30 students from North America who bring a valuable perspective to the campus community. Also, since 2002 LCC has participated in the Erasmus exchange program within the European Union.
LCC is also known for its vibrant campus community. The university offers a wealth of activities, clubs and sporting events to round out students' academic experience. Both academic and student life activities take place on the newly built campus that is considered to be one of the most modern and impressive in the region.
Facilities
LCC Campus
The LCC DeFehr centras is home to classrooms, an auditorium, a large English library, and two computer laboratories. Our computer labs are equipped with state-of-the-art equipment and are air-conditioned for your convenience. You will also find staff and faculty offices in the DeFehr centras so that you can easily access your professors as well as other student services.
Next to the academic building is the LCC Michealsen centras, a multi-purpose center with a gym, weight and fitness room, cafeteria and lounge. The large sports hall has two full size basketball courts where the LCC men's basketball team practices, and where volleyball tournaments and other events take place. It also hosts many official LCC ceremonies such as the academic year opening and graduation.
Residence Halls
LCC International University provides housing for students in two on campus dormitories that were built in 2007 and 2011.
Neumann Hall offers a pleasant and modern living environment for 196 residents. The rooms are fully equipped and furnished and shared by 4 or 5 residents who each have their own bed, desk & closet and share a common entry area and bathroom. The residence hall also has a computer lab, TV lounge, game room, art studio and study room in central common areas.
Enns Hall is home to 140 students and has 8 apartments on the first floor for faculty and staff living. The four floors of student living spaces also include a student study room featuring personal study carrels, as well as two rooms with table for group project work.
The dormitories provide kitchens, laundry rooms, game rooms, and quiet study rooms for your use. They are staffed by full-time Resident Directors who live in the dorms, as well as student Resident Assistants (RAs).
Fees
English programmes
Intensive English Programme (pre-BA programme): €1,275.05
BA degree programmes
Tuition fee for one academic year: €2,550.10
Residence Hall fees
Neumann Hall from €365 to €435 / semester depending on the number of people in a room
Enns Hall from €260 to €435 / semester depending on the number of people in a room
MA degree programme €6,956 for the entire 2 year programme
Applications
Application Process
Application
Complete the downloadable application form (http://www.lcc.lt/uploads/admission/BA_Application_Package_2012_2013.pdf). Each application is considered on an individual basis, so please submit any additional information about yourself and your achievements you believe may be helpful.
Reference
Submit one reference from your English teacher or a person familiar with your character and academic background. The reference form should be submitted in an envelope with the referee's signature across the seal.
Test
Since LCC International University uses English as the language of instruction and communication, it is important to receive proof of your English proficiency.
We accept the following tests for application to LCC International University:
Test: Required minimum score
TOEFL® ITP (Institutional Testing Program)*: 500
TOEFL® iBT (Internet Based Test): 61
IELTS (International English Language Testing System): 6.0
CPE (Cambridge Certificate of Proficiency in English): C
CAE (Cambridge Certificate of Advanced English): C
* TOEFL ITP is also offered at LCC International University for applicants from the EU, Russia, Belarus, and Ukraine. The cost for taking the institutional TOEFL ITP test (the score would only be valid for your application to LCC) is 180 LTL (52 EUR).
TOEFL and TOEFL iBT are registered trademarks of Educational Testing Service (ETS) in the United States and other countries.
The language requirement may be waived for the following reasons:
You are a citizen of Great Britain, Ireland, Australia, Canada, the U.S. or New Zealand.
You have studied in one of the above mentioned countries within the last 2 years and have a good academic record.
You have participated in the FLEX program.
You have graduated or will graduate from an IB school.
Transcripts
Submit transcripts of your last three years of high school, high school diploma or university transcripts. The average GPA (Grade Point Average) of incoming students in 2010/2011 was 8/10. Please note that we require a high school diploma before students can enroll at LCC International University.
LCC International University reserves the right to revoke an admissions decision if the grades on the high school diploma are significantly below previous averages or if students fail their high school exams. The diploma is also a chance for those whose high school grades were not good enough for admission to LCC International University. If the grades improved sufficiently during high school exams, we will take the results into consideration for admission.
Application fee
Transfer a non-refundable application fee of 15 EUR. Payments can be made through:
Bank name: AB SEB bankas
Bank address: Gedimino pr. 12, 01103 Vilnius
Bank code: 70440
Account number: LT53 7044 0600 0054 4963 (LTL or EUR only)
(for international payments) SWIFT CBVILT2X Bank name: Swedbank
Bank address: Savanorių pr. 19, 03502 Vilnius
Bank code: 73000
Account number: LT43 7300 0100 3490 5217 (LTL or EUR only)
(for international payments) SWIFT HABALT22
Please make sure your bank transfer includes the following information:
Your full name,
The amount of the payment,
A description of the payment (Admission application fee for Name Surname). Please keep the bank slip for yourself as a proof of the payment.
Photo and Passport
Include two passport-sized photos and a passport copy / International passport for non-EU applicants.
Case Study
Name: Jurij Dobriakov
Country of origin: Lithuania
Age: 28
Current activity: Culture critic, essayist
Year of graduation: 2005
Programme: BA in Business Administration
Overview
LCC embraces the philosophy of Liberal Arts, so that even if your major is Business Administration, you still have plenty of opportunities to get an insight into other fields and graduate with a pretty much versatile education in the end. For me, the courses that showed me the way to where I am now were Philosophy of Life and Learning and Language and Power, as well as the whole of my interest in sociology.
For me studying at LCC itself was more important than the particular major I chose. I might have chosen English or Psychology now, as that would be closer to what I'm concerned with at the moment. However, I don't think that my overall LCC experience would have been radically different as a result, since I never saw it in terms of particular majors and numbers of credits.
Then, again, I understand business and economics as a part of contemporary culture and the modern experience in general, so in many cases I cannot speak about some cultural phenomenon without referring to particular economic mechanisms, marketing strategies, and so on, so knowledge of the subject is very helpful.
LCC was definitely the first place in my life where I was told about the importance of thinking critically. Besides, it was also the place where I started writing critical and acquired the confidence needed for public speaking. The funny thing is that while I still was at LCC I couldn't imagine just how important and useful these competencies would prove to be in my future life!
At the moment, I mostly think of myself as an independent culture critic and commentator. My priority fields of activity are writing critical essays and speaking to various audiences. I also do a lot of freelance translation work for some major Lithuanian cultural institutions like the Contemporary Art Center and National Gallery of Art, both of which are located in Vilnius. Although somewhat different, these two spheres of my experience complement each other.