ISM University of Management and Economics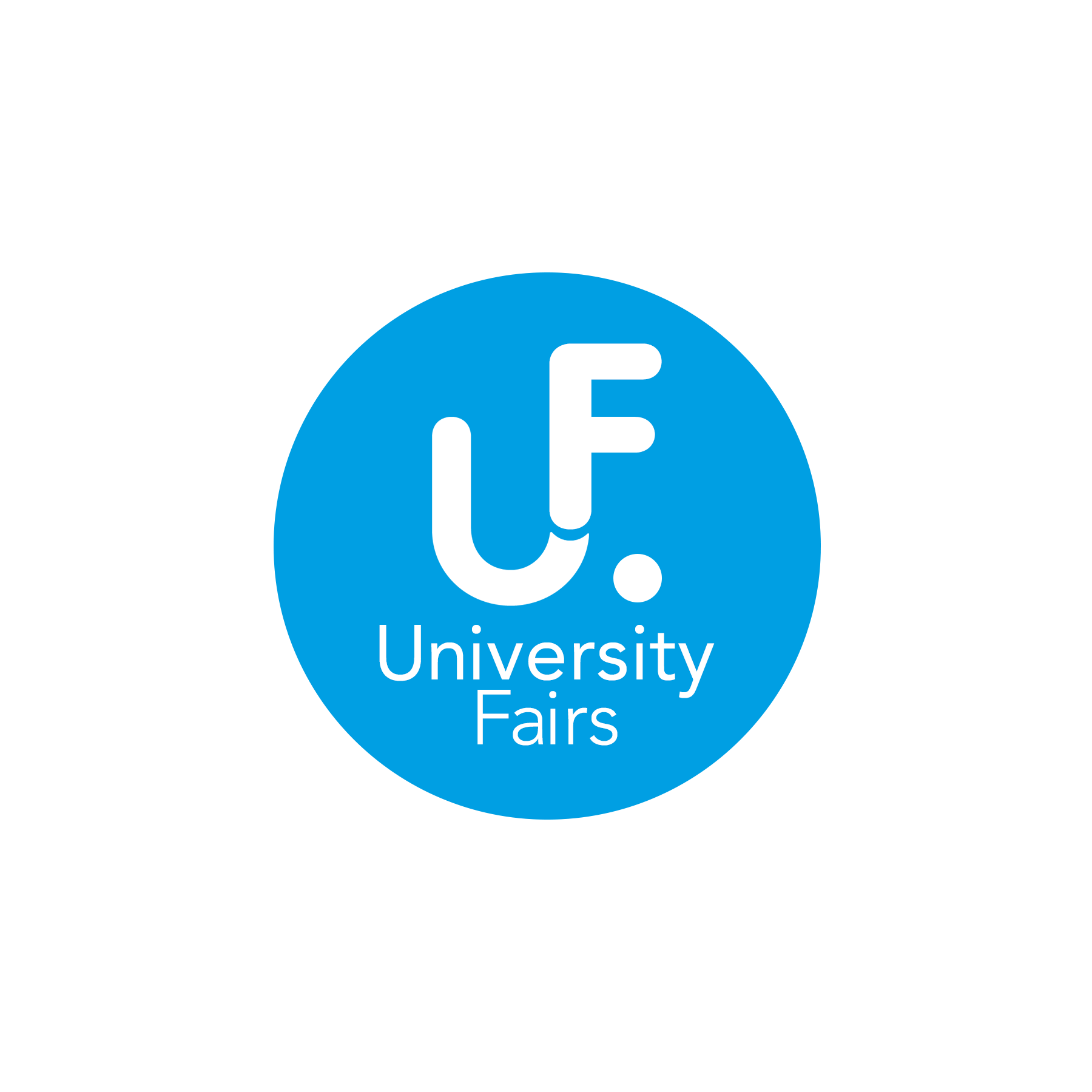 Tel :+370 5 212 3960
Website :www.ism.lt
ISM University of Management and Economics (ISM) is a Norwegian-capital University based in Lithuania. ISM has a number of international double degree programmes given in English. During top quality studies at ISM students have opportunities to experience life and studies at several out of 100 partner institutions in 43 countries all over the globe.
Being open to the best global experience has been important for ISM ever since it was founded. ISM was the first in Lithuania to introduce the Western tradition of business studies. Today the university not only draws on this knowledge, it also supplies the international community with information about the dynamic business environment of the Baltic States.
All levels of studies: bachelor's, master's, doctoral and executive education.
Exchange and double degree programmes in 43 countries.
International accreditations and rankings (CEEMAN IQA, EdUniversal, ECTS).
Modern teaching and active learning methods.
State-of-the-art learning and teaching facilities.
Over 2000 students.
Campuses in Vilnius and Kaunas.
All lectures are held in English.
An International environment – lecturers and peer students from around the world.
Scholarships to international students.
The applicability of knowledge, including a successful professional career of the alumni, is one of the main goals of ISM that lies in the heart of our slogan "Starts with knowledge. Leads to success." A survey carried out by the Public Policy and Management Institute in 2010 showed that the graduates of ISM are exceptionally successful at finding employment in line with their educational background. ISM also came first in the annual 2012 rating by employers and students initiated by Veidas magazine.
Alumni research shows that 66% of ISM students start their professional career in the field of their studies while they are still at the university. They work as various professionals, project or department managers or even top-level executives. One in five ISM graduates has their own business.
ISM quality is guaranteed by BI Norwegian Business School, Innovation Norway and a number of international accreditations and rankings.
International programmes at ISM University of Management and Economics
Bachelor's degree:
International Business and Communication
Economics and Politics
Master's degree:
International Marketing and Management
Financial Economics
The Baltic Doctoral Programme in Management and Administration
ISM Summer University - The Baltic Economy: From Tiger to Phoenix -
Facilities
Open the ISM door and you'll find yourselves in an environment where all the conditions to study and develop are created. Spacious, modern equipped classrooms, computer rooms, the library, which offers the latest business books, and recognised teachers guarantee high quality studies and provide the opportunity to obtain the best results.
Campuses
ISM in Vilnius and in Kaunas is located in the very centre of the cities, thus the University is easily accessible, and the students have the opportunity to make use of all the advantages of the modern and dynamic cities. ISM offers fast and free internet access (wireless network) on both campuses.
Library
ISM Library seeks to provide professional and quality service in everything they do: most up-to-date publications, audio and video materials, access to numerous electronic databases and e-books. Electronic services are our library's forté, although eye-to-eye contact is also very important to us, so we appreciate every visitor.
Career Centre
ISM Career Centre is responsible for students' career support and relationships with alumni. Services provided by the Career Centre to students and alumni: consultations to students to help them plan their career: writing CVs and motivation letters, looking for a job/internship; trainings/seminars on career development issues; meetings/open lectures/seminars/other gatherings with potential employers; job/internship/competition/training proposals.
Students' Activites
A host of students' organizations provide many opportunities to engage in creative activities, sports or improve one's professional skills. All ISM students are represented by the Student Association. Also ISM hosts a local AIESEC committee.
Housing
ISM offers to stay at 'Corner Hotel' and 'Paupio Namai' dormitories. 'Corner Hotel' is a dormitory with a wide range of services for its students; it operates as a two-star hotel in the summer time. 'Paupio Namai' is a modest and less expensive dormitory; it is run as a dormitory all year round. Both dormitories are 15-20 minutes' walk from the university.
Fees
International programmes at ISM University of Management and Economics
Bachelor's Degree
International Business and Communication
3,5 years, 3770 EUR/year*, up to 2 years abroad
Double degree: BI Norwegian Business School (Norway), INSEEC Bordeaux (France)
Economics and Politics
4 years, 3600 EUR/year*, up to 2 years abroad
Double degree: BI Norwegian Business School (Norway)
Master's Degree
Financial Economics
2 years, 4230 EUR/year*, up to 1 year abroad
Double degree: HEC Management School, University of Liege (Belgium)
International Marketing and Management
2 years,4230 EUR/year*, up to 1 year abroad
Double degree: BI Norwegian Business School (Norway), INSEEC Paris (France), Euromed Management (France), TiasNimbas Business School (The Netherlands)
The Baltic Doctoral Programme in Management and Administration
PhD, 4-6 years
Partners: BI Norwegian Business School (Norway), Aarhus University (Denmark), Tartu University (Estonia)
Full time studies (4 years) 8182* EUR/year
Part time studies (6 years) 5454* EUR/year
There are several different ways of funding your doctoral studies at ISM: state scholarships to cover full tuition fee, externally funded fee, self-funded fee.
ISM Summer University
3 weeks in July, 800 EUR*
Living Costs
Although Lithuania is considered to be an inexpensive country in comparison to western European standards, the cost of living may vary greatly from student to student and depend a lot on personal habits, like eating out and cooking at home. To meet everyday living expenses a single student should have at least 500 EUR per month at his/ her disposal. This amount
includes accommodation costs.
ISM assists international students in finding suitable private accommodation. Information available at www.ism.lt/accommodation
*Tuition fees may be subject to change
Applications
Bachelor Studies
Applicants are admitted to ISM University of Management and Economics according to their secondary studies graduation results of Mathematics and English and a TOEFL, IELTS test score (taken within two years from the application date).
Secondary school diploma;
TOEFL (IBT minimum score 60) or IELTS academic (minimum score 5,5) test certificate (Applicants whose native or main study language is English are excused from talking the English language test);
Final secondary school exams in English and Mathematics.
Master Studies
The key objective of ISM Graduate Studies is to equip students with innovative decision-making tools and strengthen their ability to identify, reflect upon, and respond to new challenges in management, finance, and economics that modern organizations are facing today.
Eligibility
University education in any subject area.
At least 36 ECTS credits in subjects of the field of management/economics (see Admission rules on ISM webpage)
Admission criteria
Motivation (to be evaluated by way of interview)
Upper Intermediate or higher level of English skills: Qualifying results: TOEFL (at least 70 IBT); IELTS (at least 6). Those who have studied exclusively in the English language or native English speakers do not have to take an English language test.
Weighted average of all marks listed in the university education diploma supplement (including the mark for the final thesis and/or final examination)
Evaluation of an essay;
Participation in academic/scientific activities (conferences, publication of articles, assistance to lecturers, etc.)
Doctoral Studies
All candidates must hold Masters (or equivalent) degree in Social Sciences. Candidates are ranked according to the results of their motivation interview, research proposal quality, English language skills, results of academic activities (papers, publications) and grade average of Masters' diploma supplement.
More information at:
www.ism.lt/admission
Case Study
Name: Eglė Blekaitytė
Country of origin: Lithuania (on career at L'Oreal)
Position: L'Oréal Paris brand manager for Lithuania
ISM 2010 graduate
Overview
L'Oréal is one of the biggest cosmetics corporations in the world. I started working for the company back in 2010, right after the graduation from my studies at ISM. Still as a student I took part in the marketing competition "Brandstorm", which was organized by L'Oréal. After the competition the company representatives announced a selection for their trainee programme. I managed to pass through several stages of the selection process and started working. Having completed the trainee programme and having worked for the L'Oréal branch in Riga, I have been offered the position of L'Oréal Paris brand manager for Lithuania. My task as a brand manager is to ensure all the necessary marketing actions and to achieve the set goals.
The studies at ISM helped me select the suitable career path, the area in which I wanted to try myself out. The studies evoked my interest in marketing. Having discovered marketing, I had a chance to purposefully strive for my goal but at the same time making practical use of the theoretical background provided by the university, including all the international projects and practical activities. The practical knowledge acquired while taking part in various projects at the university help me most in my work, because they provide an opportunity to apply theoretical knowledge in practice and to see the way it actually works.
Name: Olga Ponomorenko
Country of origin: Belarus (on exchange year and internship in Germany)
ISM 2012 graduate
Overview
I went to Germany as an ISM Erasmus student and stayed there for 2 semesters. I wanted to continue improving my German language skills by staying there for an internship. Moreover it was easier to find an internship in Germany while living there, because the employers could meet me personally for an interview before hiring.
I was working in the sales department at company "Dr.Eckel", which produces additives for animal and pet feeds. The tasks were very different such as contact new international customers (using Russian and English language), helping with the registration of new products abroad, supporting the export sales. I visited several trade fairs and seminars.
The internship gave me valuable experience of working with clients and improving sales. Differences are the language, culture, the unique way of management, which I could clearly see and learn while working abroad.
My piece of advice to other students is to be prepared for the long process of searching and applying. Moreover, I think the exchange period in the country where you apply for an internship increases you chance to be hired. It's also good if you are able to attend personally the interviews, since the employer in most of the cases want to meet you before hiring.
More case studies at: http://alumni.ism.lt/stories