Alytus University of Applied Sciences (Alytaus kolegija)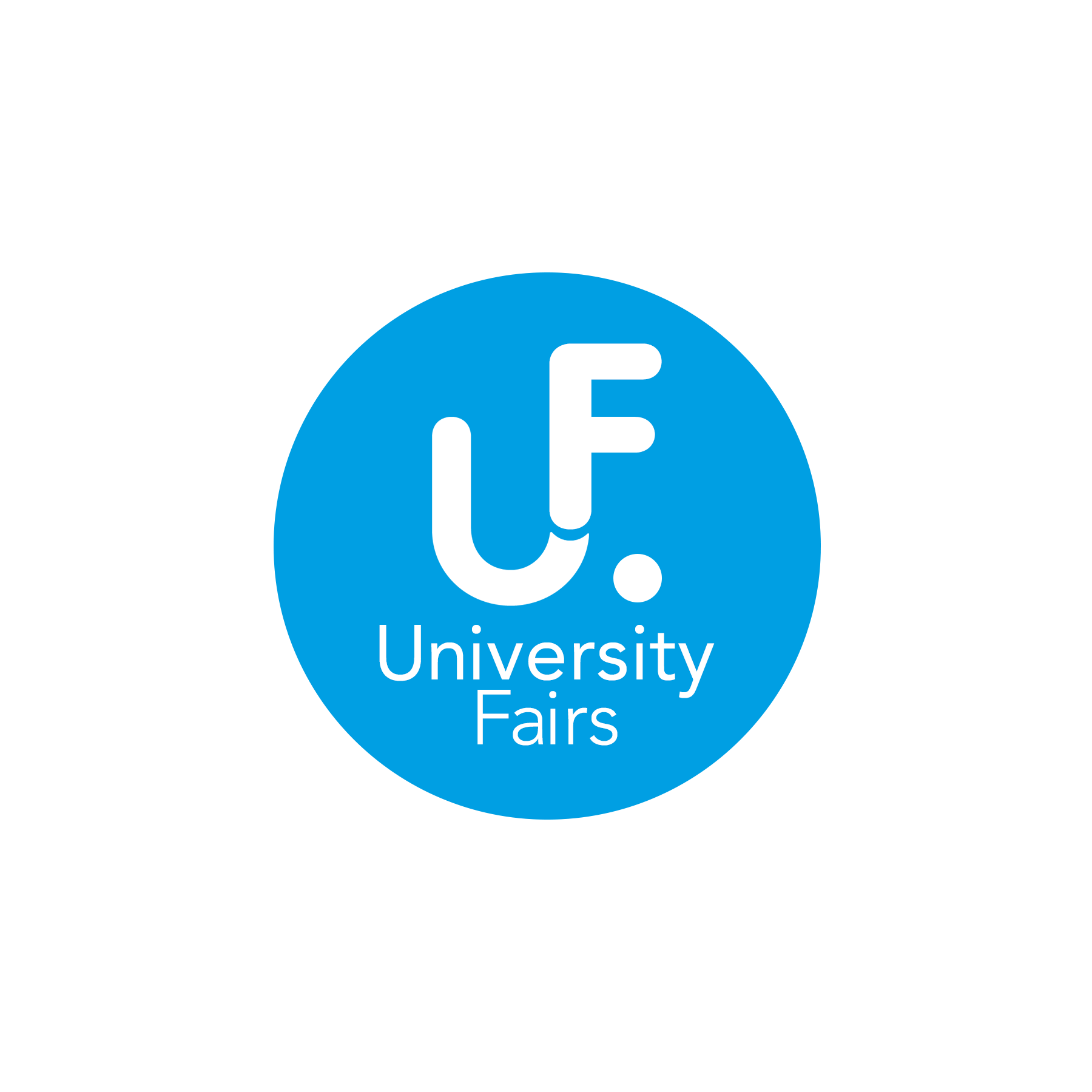 Tel :+370 315 79 075
Website :www.akolegija.lt
Alytus University of Applied Sciences is a state university providing nationally and internationally accredited higher education study programmes, offering Professional Bachelor's degree. Its teaching and research activities are focused on business studies, social sciences, engineering and technology. 2000 students are enrolled on 11 study programmes with excellent standards of studies.
The learning environment has been developed in close cooperation with regional business society therefore the skills acquired by students correspond to the modern labour market needs. Alytus University of Applied Sciences plays a major role in research and development fostering the community skills of working under conditions of rapid change of technologies. Implementation of international projects under educational EU programmes provides additional strength to the institution through integration into the development of European higher education. Close cooperation and networking with universities/higher education institutions, industries, companies and other organisations in the public sector have positive impact on science application in the study areas of social sciences, technological sciences, humanities and physical sciences fostering curriculum development, adult education and distance learning.
The Higher education diploma of Alytus University of Applied Sciences is validated in all higher education institutions and by all employers in Europe and it qualifies for graduate studies globally. This is confirmed by the Diploma SupplementLabelgranted to the Alytus University of Applied Sciences by the European Education, Audiovisual and Culture Executive Agency.
Facilities
There are three faculties, a library, an academic bookshop, a business simulation company, centres of distance learning, publishing, competences and applied science activities, public relations, and an incubator of ideas in Alytus University of Applied Sciences. The University has created an efficient teaching and learning system. Students can use rich funds of the ISSC (scientific literature, periodicals, video and audio resources, teaching materials stored in CD ROMs), a modern Internet reading room, special scientific on-line databases (BNS, EBSCO host, etc) as well as LITLEX and teaching/learning sets of materials from the Intranet, and the opportunities provided by the distance learning.
Students take an active part in research activities, student mobility and other international projects, as well as in extra-curriculum activities, sport events, performances of the student choir and other art groups. They can use rich material facilities: sport and conference halls.The Students' Embassy representing the students of Alytus University of Applied Sciencestakes an active part in organizing various activities. It organizes events, tournaments, quizzes, conferences, seminars, and participates in national and international youth projects.
Fees
The tuition fee is calculated on the basis of standard volume of 20 credits (30 ECTS) per semester. The tuition fee is assessed for non EU citizens under the basis of the EU and Lithuanian law (see table).
Study programmes in English
Professional Bachelor diploma (3 years)
Tuition fee per year
(2011/2012), EUR

Finance

2600

Business Management

2600

Marketing Management

2600

Automobile Technical Maintenance

2900

Land Transport Technologies

2900

Construction Engineering Systems

2900

Technologies of Electronic Publishing

2900

Technologies of Information Systems

2900

Computer Network Administration

2900

Software Systems

2900

Office and Enterprise Administration

2600
Cost of Living
Lithuania is not an expensive country to live in. Students have to pay for their accommodation and living expenses.
Average monthly living expenses for a single student in Alytus:
Accommodation (in the hostel of Alytus University of Applied Sciences) 300 Lt (87 EUR)
Food 400 Lt (116 EUR)
Local transport 40 Lt (12 EUR)
Total 740 Lt (215 EUR)
The prices are given approximately when 1 EUR=3.4528 Lt
The hostel of Alytus University of Applied Sciencesis situated next to the faculties.The hostel is comfortable for living and studying.The price of a single room is 300 Lt per month for a foreign student. More information: http://www.akolegija.lt/"Hostel".
Centre of the town andthe faculty of Technologies and ICT are about 1.5 km. from the hostel of Alytus University of Applied Sciences. Students usually go on foot, but if you return late or in the winter period, you may take a minibus (1.50 Lt) or a taxi (~8 Lt). Most of the students cook at home. If you have lunch in the canteen of Alytus University of Applied Sciences, you pay 5- 8 Lt, in the cafeteria or pizzeria you usually pay 10-15 Lt. If you are planning to travel to Vilnius, the capital of Lithuania, or to other towns to attend cultural and sports events, you will need an extra of 100-200 EUR per month.
Lithuanian Student Identity Card (ISIC to some extent too) gives discounts for travelling inside the city and the country, going to the cinema, museums, etc.
Applications
1. Evaluate your educational background, desired career perspectives with the prerequisites and outcomes of the offered study programmes.
2. Alytus University of Applied Sciences offers all programmes of higher studies in the English language for citizens of foreign countries.
Tuition fee: ~ 2600 - 2900 EUR/year depending on programme.
Living expenses: ~ 215 EUR/month.
3. Collect the documents for submission of application:
a) Application Form;
b) Legalised Certificate/Diploma (original or its notarised copy) with the Transcript of Grades attached. These documents should pass double legalisation at the Ministry of the Foreign Affairs in the country where education was received and at Centre for Quality Assessment in Higher Education in Lithuania. Legalised and notarised translations into English are required for all copies of Education documents;
c) Notarised copy of passport;
d) 2 passport-type photographs, size 3cm x 4cm;
e) Non-refundable application fee in the amount of 100 Euro, paid in cash or draft check;
f) Financial guarantee documents (bank statement and the Affidavit to cover student's expenses while studying and living in Lithuania) – originals, notarised and legalised according to international law.
g) Confirmation from Bank that the Applicant has paid tuition fee in advance for one academic year. Tuition fee should be paid when the applicant receives confirmation from Alytus University of Applied Sciences about validity of the above mentioned documents together with the amounts of the registration fee, a 6-month accommodation and an annual medical insurance of a student in Lithuania.
h) A health certificate - for the candidate issued not longer then a month prior the date of application.
Application deadlines: 30th December.
All documents must be in English; if translation is needed, it must be verified by Notary.
The bank statement and the Affidavit must be original, addressed to Alytus University of Applied Sciences.
You may consult the Enrolment Manager Irena Ivanauskienė if you have any questions (irena.ivanauskiene@akolegija.lt).
4. Send filled Application form together with supporting documents to the Enrolment Manager
Irena Ivanauskienė
Alytus University of Applied Sciences
2B Merkinės Street, Alytus
LT-62252 Lithuania
5. If your documents are correct and your application is successful, within 1-2 months you will receive the acceptance letter and intermediation documents for the Lithuanian Embassy.
New study year starts yearly on 1st September.
There might be possibility to start in February.
6. Submit the documents for Temporary Residence Permit (TRP) and National (D) visa at the closest Lithuanian Embassy.
Consider the time you need to approach the Embassy if it is not located in your country.
National visa D may be issued in 10 days which substitutes TRP for the next 6 months.
The EU and EEA citizens do not need any visas.
7. After you get a visa, plan your trip to Lithuania.
Inform the Enrolment Manager about your arrival dates; if you require a room in the hostel or to discuss other practical things.
Case Study
Name: Laimutė KAŽUKAUSKIENĖ
Programme: Office and Enterprise Administration
Overview
I am Laimutė KAŽUKAUSKIENĖ, a Company Manager. Everybody wants to be happy and reach fulfilment in life. In my opinion, a successful job career means a lot to each person and makes up a considerable part of personal happiness. I can tell that I have this part but it has not come out of nothingness – I had to work hard to achieve this. How did all start? First of all, in order to have a successful career, a person needs good education. I started my job career as a consultant of an international company. It was difficult at the beginning as I lacked knowledge at my work, so I decided to study in Alytus University of Applied Sciences, which I graduated from in 2004. I selected Office and Enterprise Administration programme, and I must admit, it was a right choice. I acquired a lot of knowledge in general subjects and professional field. The studies at college raised my interest to the courses related to my profession, and I could get deeper into the professional fields for my future career not only during lectures but also through individual consultations, different courses and practical training. I also used an opportunity to choose additional accounting courses where I acquired some very useful knowledge and practical skills.
As I continued working at my company during my studies, due to my constantly improving qualification, I was noticed by my employers. After my first year of studies, I was promoted to the position of a Senior Consultant, which required bigger responsibility, better knowledge, communicational skills and professional training. At the end of my studies I was offered a position of a Sales Consultant in a large company which had 12 branches throughout the country. My main activities and responsibilities had expanded a lot. I became responsible for active sales of the company products and payments for them. Thanks to my newly acquired knowledge, I was able to consult managers of companies and other employees on issues of labour law, work safety, employee health and even fire protection. I must admit, I had a successful career as in some years I was promoted to the Sales Manager, and later on I became the Manager of the Company.
The acquired knowledge in Alytus University of Applied Sciences put a strong foundation for my successful career. Occupying a high job position, I constantly face novelties of a rapidly changing market and challenges that require to improve my professional knowledge in order to remain in the high manager's position. Therefore, I decided to study for a Master's degree. And once again I have made a right choice: Alytus University of Applied Sciences provided me with excellent conditions to study on Saturdays. I have chosen Business Economics and Company Management study programmes. The Master studies are organized jointly by Alytus University of Applied Sciences and Kaunas Technological University in the facilities of Alytus University of Applied Sciences. Choosing this kind of studies at Alytus University of Applied Sciences, I am able to study while keeping my job position. I hope these studies will increase my knowledge and qualification and I will be able to use them while organizing activities of my company and achieving good business results and profit, which will contribute to my professional and personal happiness.